Exploring the spaces between
people ︎ brands
I'm a creative director with 16 years experience in marketing and advertising. I've worked at agencies big and small and enjoyed a varied range of work from commercials, print, experiential, digital, social, content and retail. It's allowed me to firmly establish my credentials as an integrated creative by developing the skills to negotiate the complexity of modern marketing in seemingly simple ways.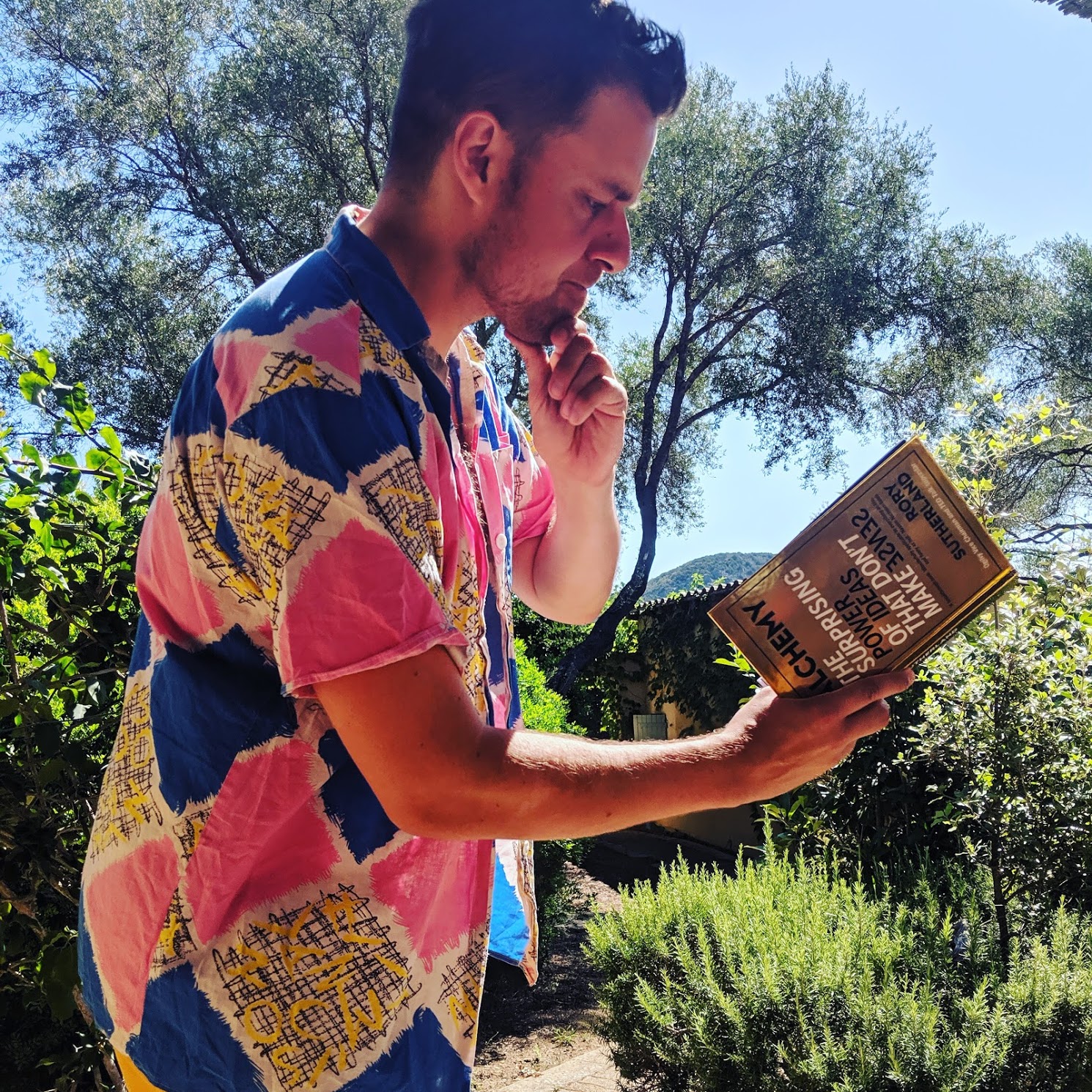 Recently I took the opportunity to study a masters degree at Goldsmiths. The course allowed me to explore my practice and the role of the creative in society. My research focused on participatory theory and how that might apply to the ways institutions, like brands, interact with society through their communications. It's allowed me to develop a deeper critical understanding of how advertising does work and could work exposing the possibility of a more reciprocal relationship with the people we hope to influence.



All very lofty stuff but at the heart of it all it reinvigorated my passion to make big, impactful, accessible, public work. I made friends from around the world and collaborated with the sort of people you wouldn't normally find at the boardroom table. I created films, acted, sewed costumes, build sets and fell in love with making again.

At this point in my career I consider myself a genuinely enthusiastic creative practitioner excited for the opportunity to take on new challenges.

Agency Experience:
Distillery London
IMA Home
Forever Beta
Arnold London
Euro RSCG KLP
The Marketing Store

Freelance Experience:
Wilderness
Studio La Plage
Table 19
BBC R&D
Google Creative Lab

︎

megaradltd@gmail.com


︎ CV on request
︎ 07817 547678



Get in touch.